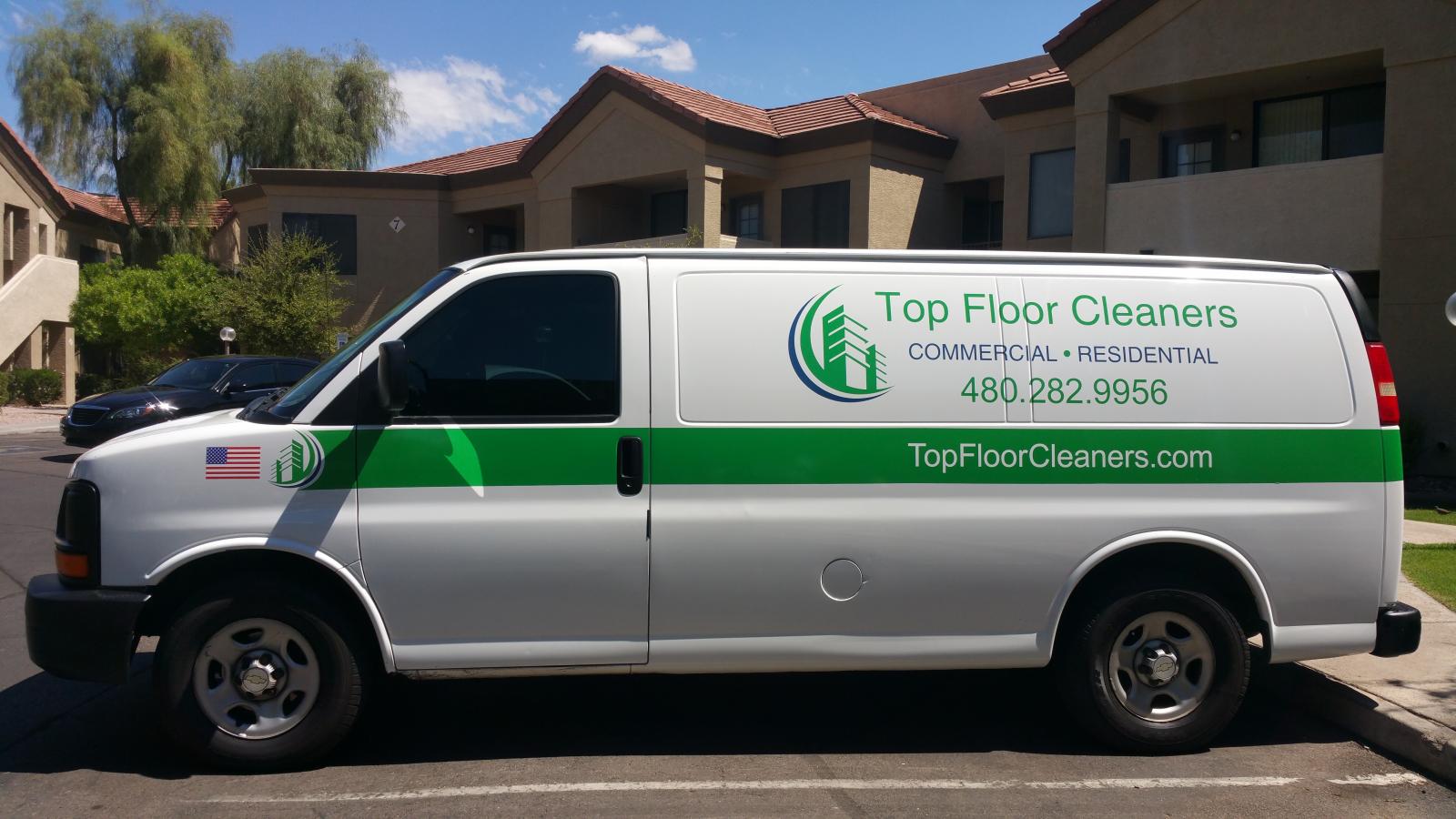 Tile flooring makes a gorgeous addition to any home. Not only does it add value to your home (an important consideration should you choose to sell later on) but it's durability saves you money. Unlike linoleum flooring, which easily gets scratched, cut, and tears, your tile and grout flooring can last for years with proper care. That proper care is a means of protecting your investment. But, try as you might, it is difficult if not impossible to keep the grout around your tiles sparkling white. Sure, you can use a dust mop and easily remove dirt and dust, but daily foot traffic and spills can lead to accumulated dirt and grime that just won't scrub off the grout. Rather, your grout only becomes dull and discolored as more and more grime accumulates. This is both visibly unpleasant, but also poses a health concern as that grime can harbor nasty bacteria and germs.
Professional Tile & Grout Cleaning in Chandler, AZ is the perfect way to finally rid your tile and grout flooring of this disgusting built-up grime. We have many years of experience cleaning all flooring types and understand the care that must be taken when cleaning tile floors so as not to cause damage or produce mediocre results. Our tile and grout cleaning techniques will outperform any cleaning products and equipment you've previously tried. In fact, you may very well believe we replaced your grout thanks to how brilliantly white it will be when we're done.
We're so confident that we will provide you with the best Professional Tile & Grout Cleaning in Chandler, AZ you can imagine. We invite you to give us a call to arrange for your first cleaning. During your appointment, we can also discuss how else we can help return the flooring in your home to a gorgeous like-new state.