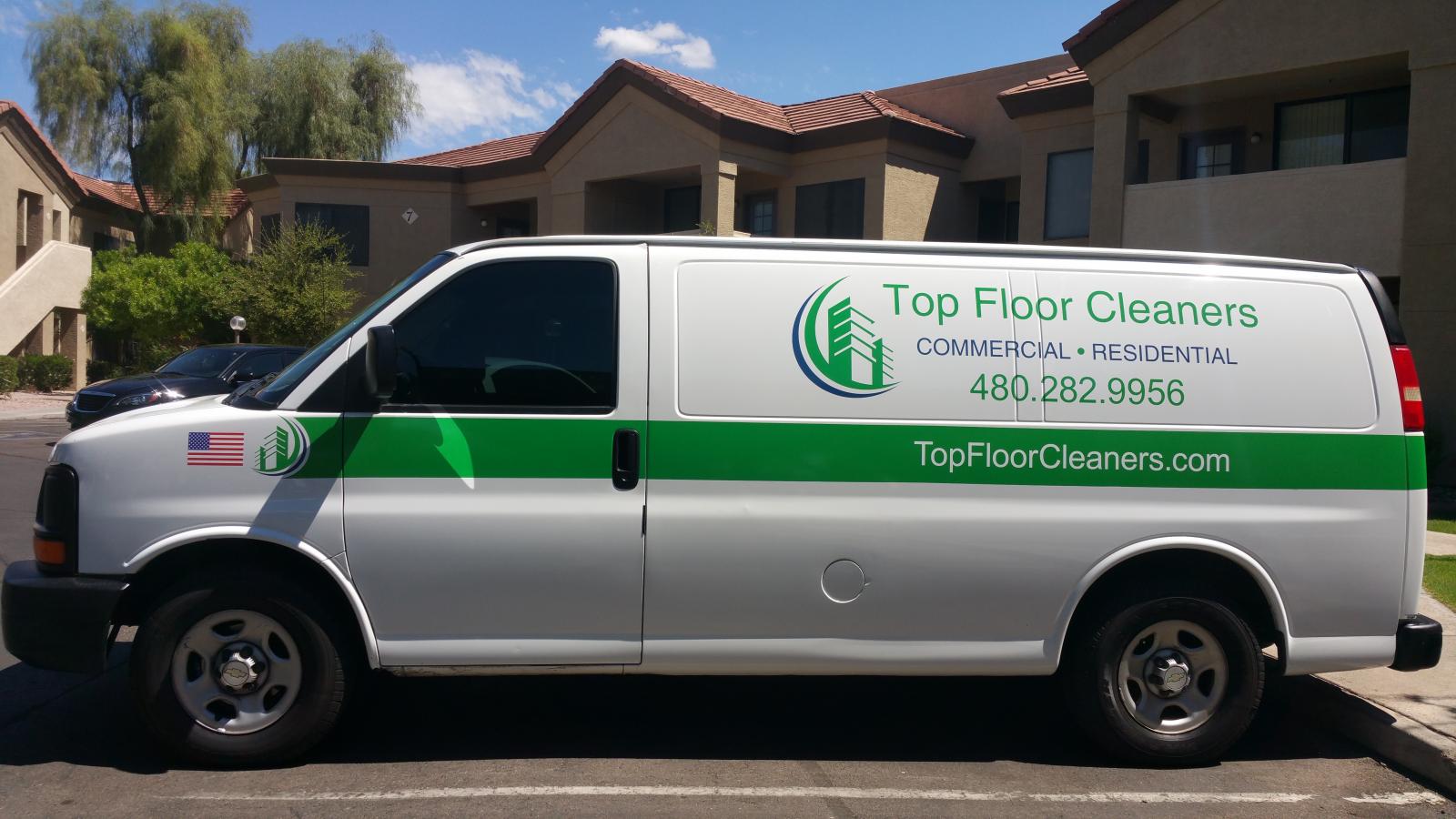 Professional tile and grout cleaning is not just the best way to clean dull and soiled floor surfaces and discolored grout. It actually restores your tile and grout to the way it looked when it was first installed, and deep cleans and sanitizes both tiles and grout lines. The specially designed grout cleaning brushes and non-acid cleaners used by fully trained technicians will clean your floor to an extent you can never manage yourself, using retail products, however hard you scrub.
As with carpeting, dirt gradually builds up to dull the appearance of tile, and grout actually absorbs dirt. Only thorough, professional tile and grout cleaning can truly remove this deep-down dirt. Advanced cleaning and sealing processes are used, beginning with a pre-spray to loosen the grime that has been absorbed. The very latest in tile and grout cleaning systems will literally blast the soil from the grout line. Specifically designed cleaning solutions are used to remove dirt, grease and stains from tiles. Power scrubbing with special bristle brushes brings back the original color and those newly installed good looks. Heavy duty extraction removes water and dirt before the area is rinsed with hot water and dried using a high-velocity air mover.
Professional Tile and Grout Cleaning in Mesa, AZ can be finished with a sealer application to prevent the pore openings in the grout from absorbing dirt and grease again. Your "new-again" floor can then be kept in good shape with regular sweeping, vacuum cleaning and washing. It is a good idea to get tile and grout professionally cleaned every 2 years and avoid long term damage by doing so. It only takes about an hour to clean the average size room, making professional tile and grout cleaning a time and cost efficient means to maintaining a beautiful floor.