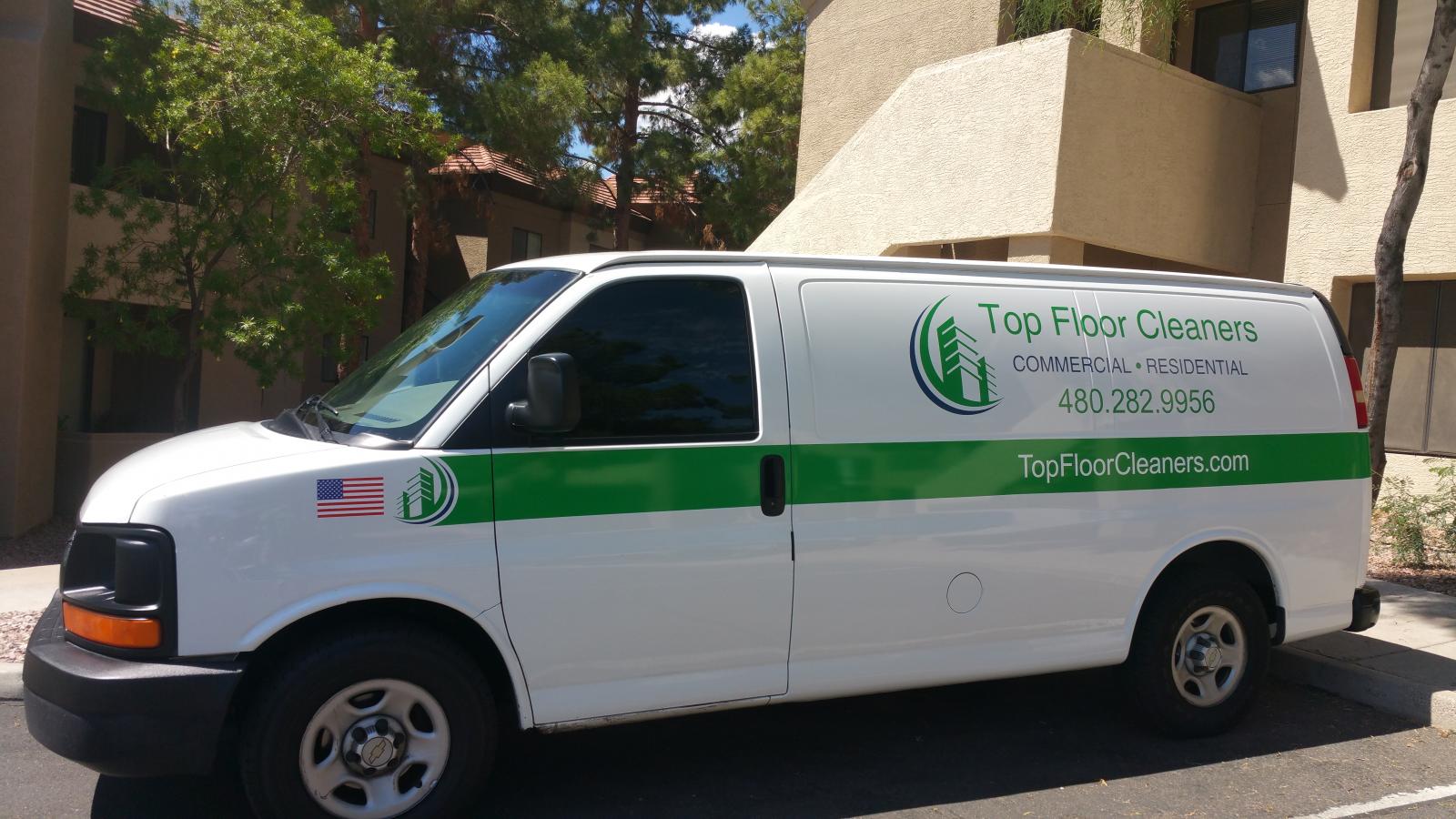 Whether your furniture is expensive or not, you want it to look clean. You want it to keep looking the way it did in the store when you chose it. But pets, kids, regular wear and tear, or partying guests all have impact on your upholstery. Short of covering it with plastic as house-proud ladies have been know to do, you cannot stop dust, crumbs, stains and allergens from lurking there. Upholstery cleaning is a job that must be done regularly. Vacuuming regularly and generally protecting upholstered surfaces from sticky fingers and muddy paws goes a long way in keeping them looking good, but it is not enough. Regular upholstery cleaning prolongs the lifespan of your furniture and helps it keep its good looks.
Professional Upholstery Cleaning in Tempe, AZ will remove the deepest stains without damaging furniture and, additionally, will sanitize it, banishing germs and ensuring the safety of your family members. Upholstery cleaning technicians are certified to be capable of correctly identifying the fabric used in your upholstery and determining the correct solution to clean it – something you are not likely to be able to do yourself. They use safe cleaning solutions that revitalize upholstery as they deep-clean it and specialized equipment to safely extract the solution, along with the dust, allergens and germs.
Manufacturers usually recommend professional upholstery cleaning to maintain the appearance of your furniture. It is not appearances alone, however, that necessitate upholstery cleaning. It is the overall effect that it has on the cleanliness, health and safety of your home. Upholstery Cleaning in Tempe, AZ improves air quality and added sanitizing treatments take care of the germs and allergens which upholstery so easily harbors is it is not adequately cared for. Protect your furniture from dust and dirt the same way you protect your clothes – with regular cleaning.